Aamir Khan's Co-Star Javed Hyder Selling Vegetables amid lockdown: How many hands have become unemployed due to corona infection and lockdown. They also have many actors from TV and film industry. Javed Haider, who worked in 'Ghulam' with Aamir Khan, is also struggling with money. These days he is selling vegetables to feed.
Edited By Swapnal Sonal | NavbharatTimes.com | Updated:
For the last three months, all industries have come to a standstill due to the lockdown. As soon as the unlock process starts, work is slowly starting. But in these months, everything from shooting to business in TV and film industry has been closed. Because of this, many actors and technicians are struggling with economic tightness. Obviously, stomach fire does not listen to any epidemic. Actor Javed Haider, who worked in Aamir Khan's film Ghulam, also struggles with lack of money like many other actors. A video of him has surfaced, in which he has been seen selling vegetables on a hand to run expenses.
Dolly Bindra shared the video

Javed Haider has also worked in the movie 'Life Ho To Aisi'. In this era of Corona epidemic, they are forced to sell vegetables to feed themselves. TV actress Dolly Bindra shared Javed's video on Twitter. She writes, 'He is an actor, today he is selling vegetables- Javed Haider.'
Work done in TV serial too

'Bigg Boss' fame Dolly Bindra has further written that no one is getting work due to the lockdown. Dolly has written in another tweet that Javed has also worked in 'Babur' and TV series 'Jini Aur Juju' in the year 2009.
'If you want to live in the world then love working'



This video has been uploaded by Javed Haider himself on Tiktok. He is selling vegetables in it, while singing the song behind – if you want to live in the world, then love working, salute everyone with folded hands. Otherwise this world will not let you live, will not eat or will not drink.
People are saluting the struggle

Javed is also seen lip-syncing to this song. Javed Haider on Ticktock is quite active, he is followed by 97000 users on this creative video platform. As soon as this video appears on Twitter, users are saluting Javed. Users say that Javed has proved that life has the name to face, not to lose life.
Solanki Diwakar was seen selling fruits in Delhi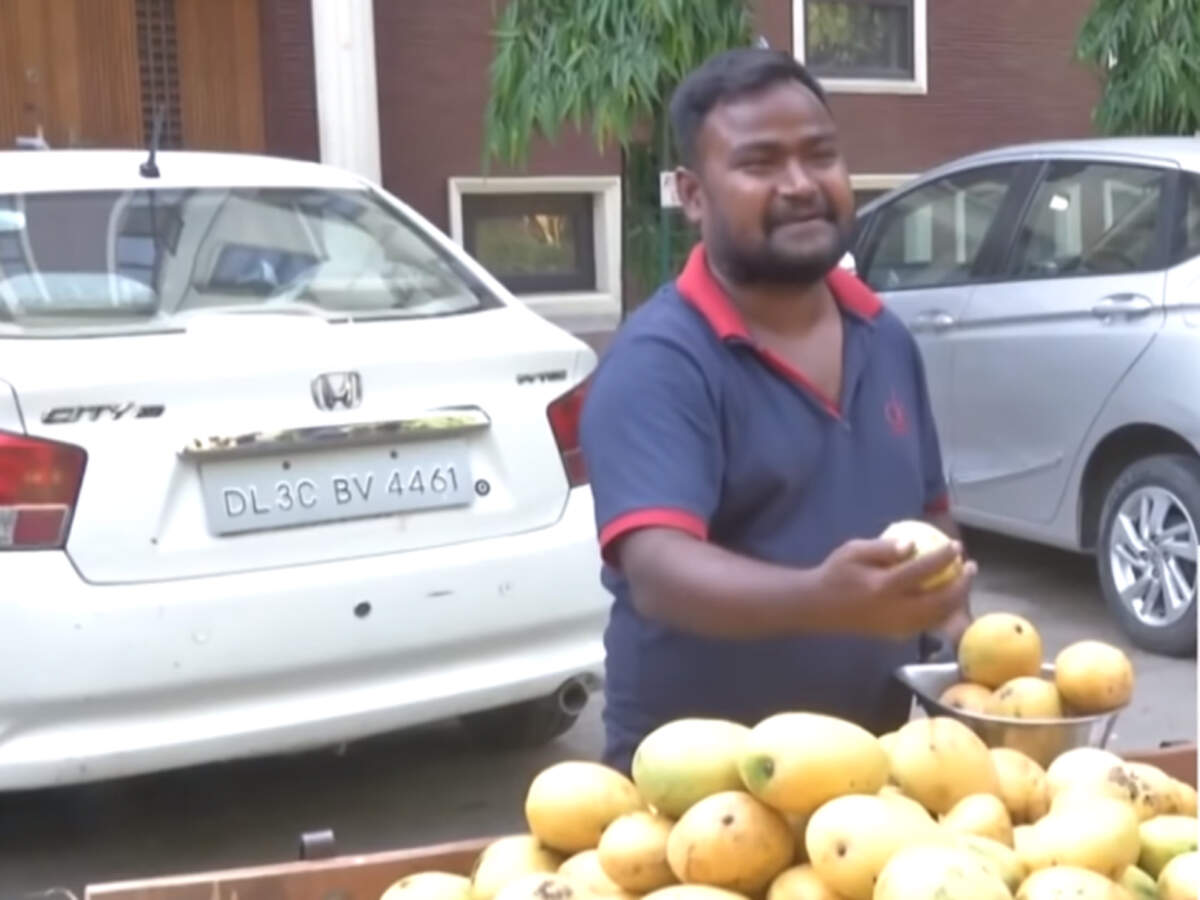 Significantly, before this, Actor Solanki Diwakar was also seen selling fruits on the streets in Delhi. Solanki Diwakar has worked in films like 'Hawa', 'Titli', 'Dream Girl' and 'Sonchidaiya'.
Solanki Diwakar has also worked with Sushant Singh Rajput
Web title
aamir khan's ghulam co-star javed hyder sells vegetables to earn livelihood amid lockdown coronavirus tiktok video
(Hindi News from Navbharat Times , TIL Network)
Like NBT's Facebook page to get every latest update related to news from bollywood news
Recommended news
Home Remedy For Bleeding Gums: Blood is coming from the gums.

Nepalese are costlier by the suspension of swing bridges between India and Nepal ..

J&K: Hizbul Commander Masood Pile, now Jammu's Doda after Tral ..

Sensex drops 300 points in early trade, Nifty 10,300 ..

Indian-origin lawyer Hafiz Saeed, the mastermind of the Mumbai attack.

FMCG companies are gaining momentum from rural areas, cities ..

Khatron Ke Khiladi 10: Stunning light and camp during stunts ..

'Black Lives Matter' people in Test series against England ..

Former army chief VK Singh's new claim, that day in Chinese tent

NEET Important Topics 2020: Exam close, plenty of topics ..

Now Hyderabad University will be renamed, Telangana CM named PM ..

The phone will be charged in just 17 minutes, Xiaomi's 100W Fast Charger ..

Railway Bharti 2020: Bumper Vacancy at 2792 posts for 10th pass ..

When Erica Fernandes dress cheated on the red carpet, safe ..