India's popular singer Arijit Singh in support of rural India to raise funds for Kovid (Covid-19) relief through his 'SocialForGood' initiative and 'Give India' (GiveIndia) Facebook Has collaborated with. This is the first time that Arijit Singh is hosting a live fundraiser and through the 'Helping rural India breathe and stay safe' campaign, the people affected by the epidemic in small towns and villages have oxygen equipment, beds, medicines, Want to provide essential things like food and financial aid.
The second wave of the Corona epidemic has faced all kinds of problems everywhere. Somewhere the lack of oxygen is coming out and people are asking for help. Actually, now the problem has increased due to the spread of this epidemic in small towns and villages. In such a situation, this has become an expectation of Arijit Singh for the first people. Through his initiative, Arijit Singh will provide medical equipment and health care facility in such small towns and villages. Such as his own hometown Murshidabad, West Bengal.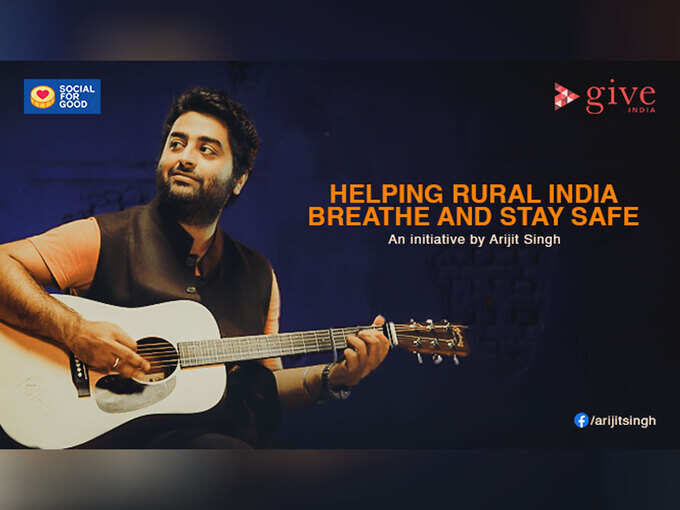 Donors can go directly to the 'Give India' fundraiser page and contribute to support this initiative. As a part of the campaign, Arijit Singh will also do a live stream through Facebook from his village Murshidabad on June 6, the details of which he will share on his Facebook page. Fans can enjoy live concerts and contribute to the 'Give India' fundraiser.
Arijit Singh said, 'I grew up in the small town of Murshidabad in West Bengal. How Kovid is affecting people and it is very sad to see the lack of essential things in these areas. Improving things in these areas is essential for the livelihood of crores of people. '