Even though with the expansion of the Internet, people have started using music streaming services or YouTube to listen to songs, most people have their own offline music collection. In such a situation, it is important to have a good music player on your Windows machine.
Windows comes with Windows Media Player, apart from not having support for all file formats, this app has no drawbacks. You can get support for all formats by installing codecs, but you can also download one of the many great music players suggested below. These have more features than Windows Media Player such as smart tagging, organization, downloading song lyrics from the Internet and apart from all this, there is also the option of better customization. These are some of the best music players for Windows.
Foobar2000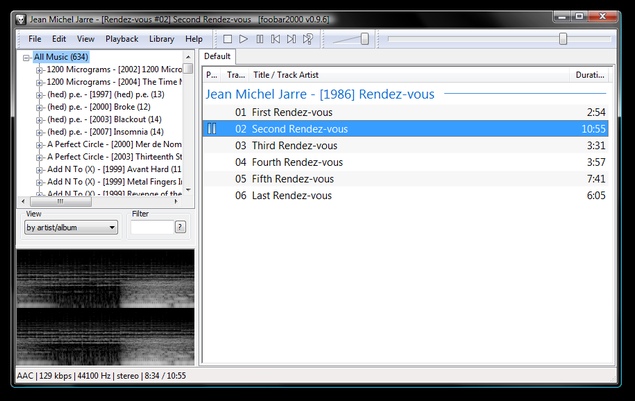 Foobar2000 is one of the lightest (size) music players out there. The size of this app is 3MB. If you want a lightweight player that will play your songs, Foobar2000 is a great basic app. It is easy to customize. You can add many features, from advanced playback controls to audio encoding.
Winamp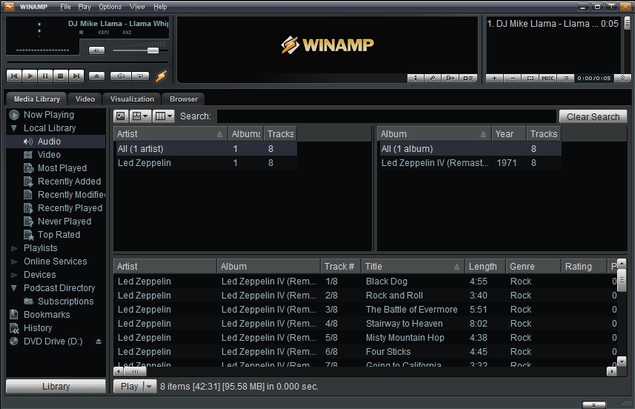 You can easily download Winamp from many websites. Winamp is one of the most loved music players for us as it handles multiple playlists with a huge music library. Apart from this, if you want a different look for your player, then there are many types of skins available in this player.
MusicBee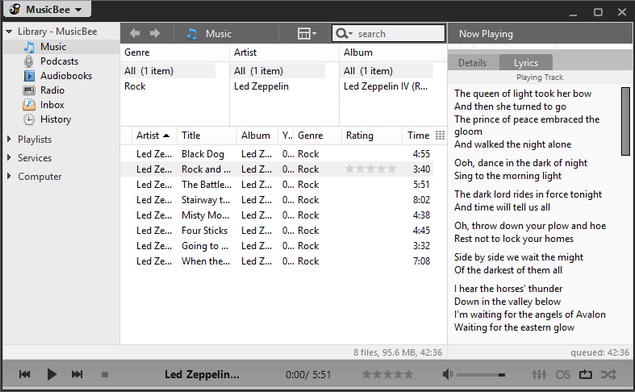 If you're a Winamp fan and looking for a music player that's constantly evolving, MusicBee is a great option. It not only has the ability to handle a large library like Winamp, but also has the feature of supporting plugins. The device automatically extracts the lyrics of the song and gives you the option to create a smart playlist. Apart from this, it is also a great podcast manager.
MediaMonkey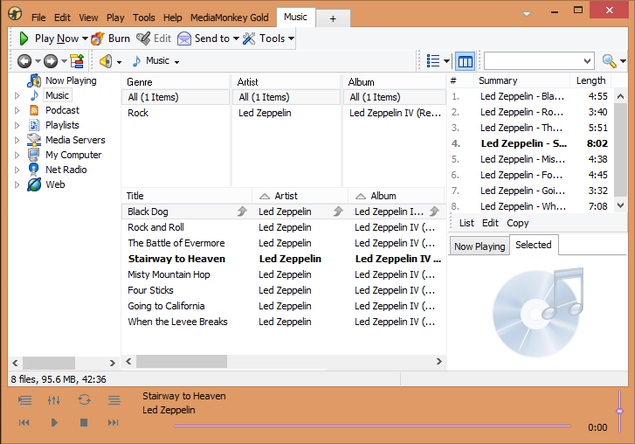 If you don't like iTunes on Windows, MediaMonkey is a great alternative that lets you sync music on your iOS device. The free version of MediaMonkey is a great music player, and most of its premium features like smart playlists and automatic library organization are available for free on MusicBee. We've used this app for a long time and would recommend it to anyone who needs an app that manages a large library and syncs iOS devices.
All these music players are best for Windows. But there are other players as well that you should try once. VLC is great for watching movies and works well as a music player. If you don't want to install another app on your system then VLC is for you. Clementine is another good music player you can give a chance to, but it doesn't have any of the features we recommend. It has become a habit for everyone to avoid installing iTunes on Windows, but it is the best option for managing music on your iOS device, especially when you have purchased songs from the iTunes Store.