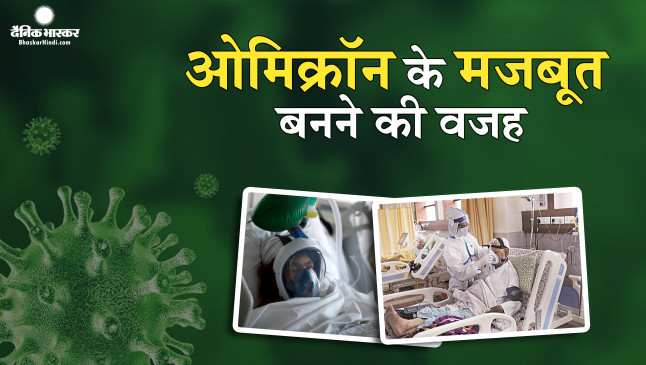 Digital Desk, New Delhi. Corona virus has changed a lot in its appearance during the last 2 years. Scientists did many studies on this and also told about the preventive measures. In the year 2021, the new variant of the virus Omicron has caused havoc in African countries. But, now this new variant is slowly spreading its feet in most of the countries of the world, including countries like UK, London, Saudi Arabia and Brazil.
The World Health Organization has given the reason for the danger of Omicron and warned all the countries that, so far, the biggest reason for the strength of this new variant, which has spread in 23 countries, is the lack of vaccination speed and low testing. WHO said that countries where the pace of vaccination is very slow and less attention is being paid to testing. There the new variant easily becomes powerful and it starts spreading all over the world. So we need to be careful.
On the question of avoiding Omicron, the World Health Organization said that, we do not need to do anything new. We already have some such weapons of Corona, which need to be used at the right time. Some countries, sensing the threat of Omicron, banned travel to African countries. But, the WHO does not consider his decision to be correct and he says that it cannot stop the spread of the virus.
Beware of Delta Variants
WHO says that amid the panic of Omicron, you should not forget the Delta variant. Because even now the cases infected with the delta variant worldwide are more than Omicron. In such a situation, the way an attempt has been made to reduce the danger of Delta, similarly some measures will definitely come out on Omicron.
Limited information on Omicron
The WHO said that information about Omicron is still very limited. The investigation on this is being done continuously. But, it cannot be told right now whether this variant reduces the effect of the vaccine or how fast this variant spreads. The answer to all these things will come out only after studying.