Bollywood actress Kangana Ranaut is very active on social media. Recently, an OTT platform, Eros Now, had posted some objectionable posts on Navratri on its page which were getting intense criticism on social media. Now Kangana has also reacted sharply to those posts and compared the OTT platform to the porn website. Kangana said that OTT platforms are making extremely vulgar and violent content only for the satisfaction of the audience.
Kangana, while tweeting many, emphasized the content that can be seen with the whole family. Kangana wrote in her tweet, 'We should preserve cinema as being worth watching for the whole society. Making content content for personal viewing is easier than grabbing the attention of a large number of viewers. This is a major problem with the digitization of art. All streaming platforms are nothing but a pornographic website. Shameful. '
After much criticism on social media Eros Now has deleted its tweets and apologized for unknowingly hurting people's religious sentiments.
Kangana in one of her tweets criticized not only Indians but also international streaming platforms. He said that it is not only the fault of the streaming platforms in this but also the fault of people who do not want to watch films with the whole family and children but only such content in the personal space.
Meanwhile, let us know that in the case of treason against Kangana and her sister Rangoli, Mumbai Police has called both of them to Mumbai on 26-27 October. In the complaint lodged in the Bandra court, Kangana and her sister have been accused of hurting the religious sentiments of the people and spreading communalism. After this, the court directed to register an FIR against Kangana and Rangoli.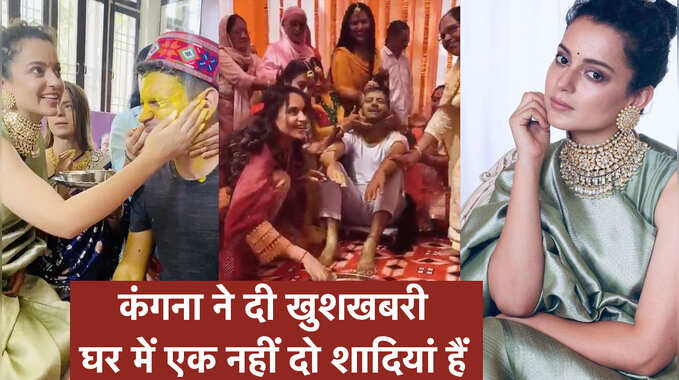 Celebration in Kangana Ranaut's house, two weddings a week