Bollywood actor Ranveer Shorey has always been known for his outspokenness. Ranveer, who is active on social media, often expresses his opinion on issues. Recently there is a lot of controversy over Jaya Bachchan's statement of 'piercing the plate'. Many celebrities have come in support of Jaya Bachchan and there are some who are criticizing her on this statement. Now Ranveer Shorey has also given his reaction to this statement by tweeting.
Without taking the name of Jaya Bachchan, Ranvir Shorey wrote, 'Thalis decorate this for their children. We are thrown away just like pieces. We pack our tiffins and go to work. Nobody has given anything. That is, this is what these people could not take from us. If he had just walked, he would have given it to his own children too.
This tweet of Ranveer suddenly got the attention of the people, because after the statement of Jaya Bachchan in the Parliament, Bollywood actors are seen divided into two camps. Explain that Jaya Bachchan, without naming, targeted BJP MP Ravi Kishan, saying that some people make holes in the plate on which they eat. After this statement by Jaya Bachchan She was also criticized by Kangana Ranaut.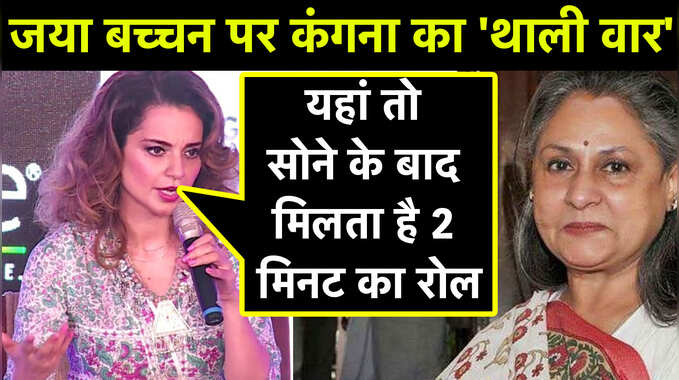 Kangana Ranaut's attack on Jaya Bachchan, said- I decorated the plate myself, taught Feminism