Since the death of Sushant Singh Rajput, new claims and revelations are coming out daily in this case. After the angle of drugs came to the fore, the names of many people who were involved in the use and sale of drugs have come up. It is now learned that some of Sushant's special friends including Sara Ali Khan and Riya Chakravarty used to party on an island in Lonavala.
Riya, Sara and Shraddha used to attend parties
According to an India Today report, Raees, manager of Sushant's Lonavala farm house, has justified the statement of some local boatmen that Sara and Riya used to frequent parties at Lonavala's farm house. Narcotics Control Bureau (In the interrogation of NCB) Jagdish Das, a local boatman, claimed that Sushant, his closest people and Bollywood celebrities like Riya Chakraborty, Sara Ali Khan, Shraddha Kapoor and alleged drug peddlers like Zaid Vilatra went to Lonavala's island to party. Used to do
The boatman also said that hemp and liquor were commonly used in these parties on the island. NCB is now collecting more information related to the use of drugs in the case by investigating Lonavala's locations. Recently, the NCB team also searched Sushant's farm house.
Farm house manager Rais made shocking claims
Rais, who was the manager of Sushant's farm house since September 2018, said that Riya and Sara used to come to the party frequently, besides the people of Sushant's team. Smoking parties were used in these parties. Raees said that Sushant used to visit his farm house once or twice a week before the lockdown. He said that initially Sara Ali Khan used to come with Sushant but later Riya also started coming. Raees told that his entire team used to come with Sushant.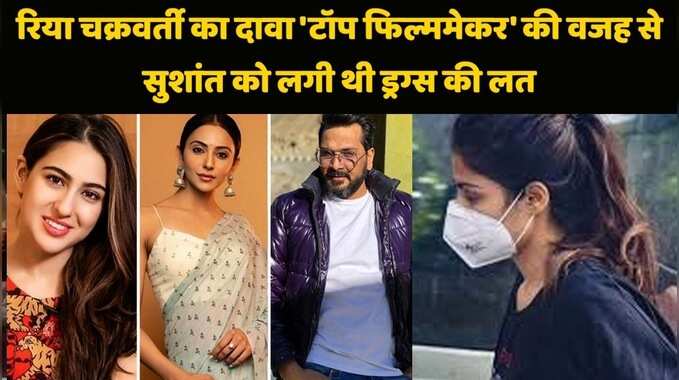 Riya Chakraborty claims Sushant had drug addiction due to 'Top Filmmaker'
Riya's birthday was celebrated at the farm house
Raees said that in July last year, Riya Chakraborty's birthday was celebrated in Sushant's farm house. He said that during this time Riya's parents and her brother Shovik Chakraborty were also present in the farm house. Rais also mentioned that guests were served as expensive vodka drinks at parties held at Sushant's farm house.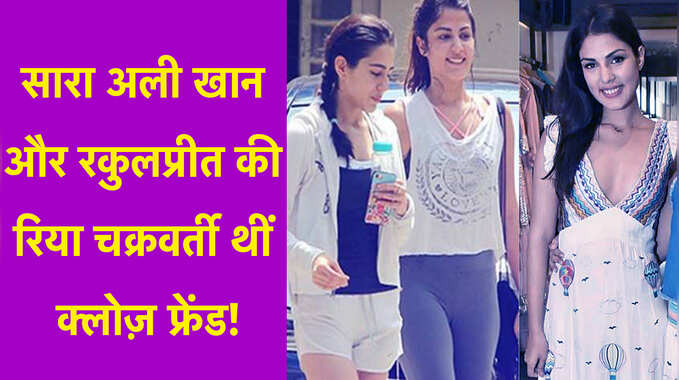 Photos Viral: Sara Ali Khan and Rakulpreet's Riya Chakraborty were close friends!