The debate over the prevalence of drugs in Bollywood is increasing. Kangana Ranaut first alleged that many big celebrities and stars of Bollywood are drug addicts after drug chat surfaced in Sushant case. After this Ravi Kishan in Parliament spoke on the use of drugs in Bollywood. After this, when Jaya Bachchan criticized Kangana and Ravi Kishan without naming them, Kangana was furious at it. Many syllabus started supporting Jaya Bachchan. When Urmila Matondkar also came in support of Jaya Bachchan, Kangana even told Urmila to be a soft porn star. Now Urmila has again hit back at Kangana on this issue.
In the conversation held till date, Urmila said that even when Kangana was not born, Jaya Bachchan had worked in many best films and she is considered one of the best actresses of her time. He said that it is very unfortunate that Kangana treats the senior artists of the industry in this way and it is not Indian culture.
Urmila further targeted Kangna, saying that Kangana had come to Mumbai to tell the names of drugs mafia in Bollywood to NCB but she did not take anyone's name but is just defaming people by speaking of movie mafia. Urmila said that if Kangana exposes the names of people, then she will support them but she is not taking anyone's name, what does this prove.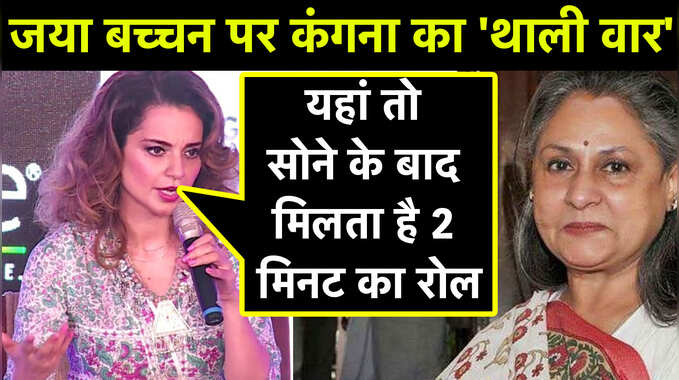 Kangana Ranaut's attack on Jaya Bachchan, said- I decorated the plate myself, taught Feminism
Earlier, Kangana said in an interview to our colleague Times Now, 'Urmila Matondkar saw an abusive interview. The way she is talking about me is totally teasing. He made fun of my struggles. She is attacking me because I want a ticket from BJP. It is not so difficult for me. Kangana further added, 'Urmila Matondkar is a soft porn star. It is a little boring but she was not known for her acting. What was she known for? No for soft porn? If they can get a ticket, why can't I? Anyone can get a ticket. Everyone can get a ticket. '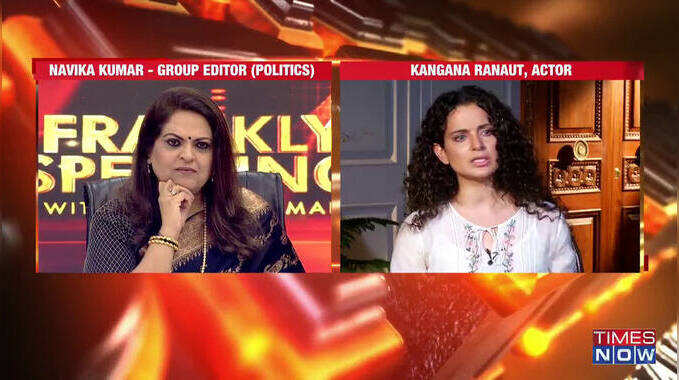 Kangana Ranaut's Urmila Matondkar hit back